Supporters, not sponsors
Organisations that join LAST Conference are Supporters and not sponsors. They primarily are involved in LAST because they believe in assisting the agile community in Australia. They also happen to be great, agile places to work or supply products or services that can help companies achieve greater agility.
If you would like to support the practitioner communities in Sydney, Brisbane, Canberra and Melbourne, please contact us.
---
Passionate Supporters
LAST's Passionate Supporters are the superfans of the lean and agile community in Australia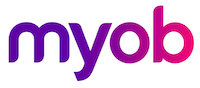 At MYOB we're dedicated to making it easier to run a great business. We help all sorts of businesses, whether big or small. MYOB delivers software and services to more than 1 milion businesses in Australia and New Zealand. Our solutions simplify accounting, payroll, client management, websites, and much more. Together with our network of accountants and other professional partners, MYOB provides the tools and support to help businesses succeed.
At MYOB we simplify, we collaborate, we find new ways to innovate, we set goals, we smash goals and we always make the call. It's the way we do things around here. We are inspired, authentic, and in the know. This is the MYOB Way. As an employer of choice, and one of the Coolest Companies in Tech (Job Advisor 2016) we provide our employees with spaces to work, rest and play – environments that inspire innovation and that facilitate our agile work practices.
Our People want to make a difference. To question, to challenge, to do better. Because successful businesses depend on it. #yourworkmatters

We help companies become learning organisations by giving their people the opportunities to learn and network with the best training, events and meetups.
Tabar operates by helping our community reinvent their organisations using agile, lean and systems thinking methods and principles, through Deep Learning Events such as conferences, training and professional meetups. We help clients deliver with our partner, Claritas Consulting.
We work with renowned experts such as Alistair Cockburn, Bas Vodde, Michael Sahota and Jurgen Appelo.
---
Supporters

REA Group is a multinational digital advertising company specialising in property, and a long-time supporter of LAST Conference Melbourne.
Everything we do is driven by our purpose to 'change the way the world experiences property' – from product innovation to our international investments.
Knowledge, collaboration, connection and creativity are the currency at REA Group and we believe our competitive advantage comes from engaging the passion and creativity of each and every one of our employees.
Today, we have digital real estate sites and investments in Australia, Asia and North America. In Australia, we have the market-leading site, realestate.com.au, and its award-winning mobile apps.
If you'd like to learn more about the things we do and the people behind the technology, please visit our Company blog.

DiUS is an Australian technology services company that helps clients innovate and grow. Since 2004, DiUS has developed and enhanced the technology products of many blue-chip companies, extending offerings into new areas to give them a competitive edge.
DiUS works with clients on a strategic level, helping to define and shape their product and technology strategy. Beyond consultation, the company specialises in delivering software with speed, agility and scale that extends the boundaries of clients' essential systems and transforms the way they do business.
The DiUS difference comes from a passion for delivering smarter software to create value for clients, as well as a stimulating company environment that empowers more than a hundred employees to explore better and more effective ways to deliver software.
DiUS is supporting LAST Conference in Melbourne and Sydney.
Melbourne's best kept tech secret.
The Reece name is probably best known for plumbing. But we're much more than that. The Reece Group actually comprises 8 different businesses. And technology is a key driver within each.
Today, the Reece tech team is 140 strong and growing. We understand our users' needs and design to solve their problems, and we're committed to creating world-class technology solutions.
For our people, this means amazing opportunities to shape the future of our business.
We're always looking at new ways to create exceptional service experiences for our customers – and you can be a part of it. At Reece, you'll be part of an environment where you're encouraged to master your craft and discover your best.
We use a lot of technology. More importantly, we create it. So, we need tech savvy, creative people who know what they're doing and want to learn even more.

Aconex is the #1 cloud platform managing information and processes on the world's largest projects, such as the Venetian Macau resort, Marina Bay Sands in Singapore, Panama Canal Expansion, Dubai Metro, Sydney Opera House, and more.
With over $1 trillion of project value delivered in more than 70 countries, $100m in revenue, and 700 employees in 25 countries, Aconex is hiring great people to help continue its exciting growth.
For exciting career opportunities check out our careers site at Aconex Careers
---
Academic Supporter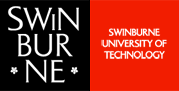 Swinburne University of Technology is a diverse institution offering professionally recognised university degrees and courses for local & international students.
Thanks for supporting LAST Conference since 2012!
---
Backers
Thursday and Friday

AGL is one of Australia's leading integrated energy companies and largest ASX listed owner, operator and developer of renewable energy generation in the country.
It's an exciting time to be a part of AGL. Join us, and feel empowered to be your best, helping us shape the future of the energy industry, as we generate sustainable power solutions for all Australians.
Thursday
Elabor8 provides training, coaching and advisory services to companies looking to become forward thinking and adaptive.  We specialise in Agile Transformation, Product Innovation & Design, Delivery Services and Organisational Transformation.
Using a framework of insight, ideation and implementation, we'll help you design and deliver end to end digital experiences that delight your customers.
Our consultants are passionate about creating great outcomes for Elabor8 clients.  Highly regarded as thought leaders, they draw upon their extensive real world experience and strong networks within the agile community to solve complex problems.
Our trainers are experienced practitioners and consultants. Their real world experience – combined with a deep understanding of the theory – allows them to deliver learning that fosters sustainable change.
Elabor8 is supporting LAST Conferences in Melbourne, Sydney and Brisbane.