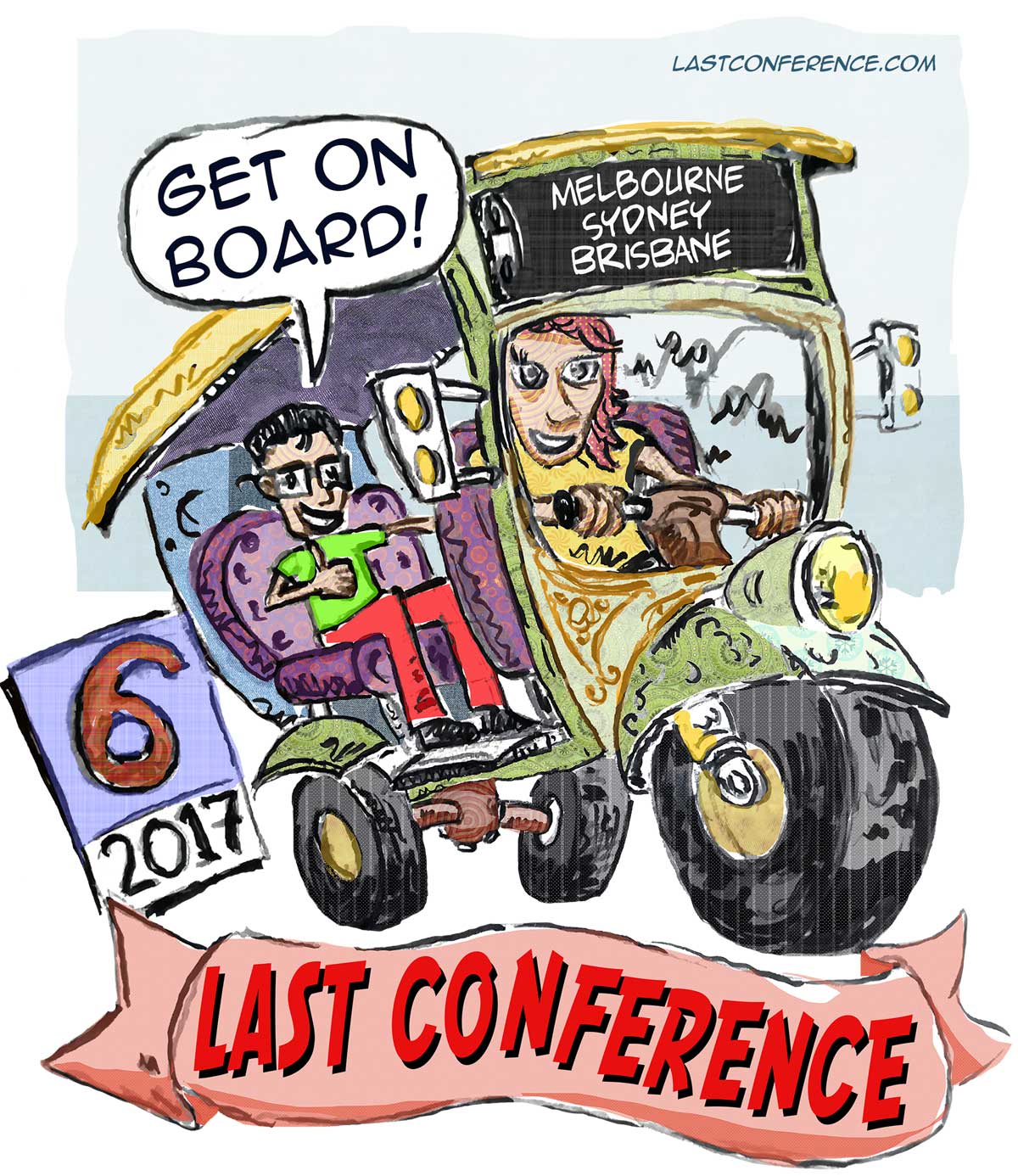 Welcome to #LASTconf Sydney 2017
You've been redirected here because you just registered for LAST Conference Sydney using Eventbrite. If you didn't register, you can do so on this page.
Please read the LAST Conference Handbook which has important information about the day. 
We have a General FAQ page, that might answer your questions, or use our Contact page or drop us a line on Twitter
Please note – if you register after midday on Wed 19 July, we can't guarantee that your dietary request can be catered for. We, and the caterers, will try our best though.
Name changes and refunds
No refunds are available after midnight on Thursday 13 July, but you can change the name on your registration at any time. The Registration FAQ page explains our refund policy, in full.
If you can't come, you are welcome to send someone else in your place, free of charge. Please do this through the Eventbrite system, so that your replacement's details are in our system properly. To change the details Log in to your Eventbrite account.
See this link for help about transferring your registration to someone else.
Slack channel, Twitter and Facebook
If you aren't already on our Slack Channel, please visit this link.
People with certain email domains can create a login, if you can't please let is know via [email protected], and we will add you. As well as LASTconf discussion, there are also channels for Jobs, Meetups and discussion about various agile and lean topics
We also communicate using Twitter and Facebook.
T-shirt
View and purchase a LAST Conference 2017 t-shirt (and other items), via our Redbubble page. For t-shirts and clothing, we recommend Dark Blue, however you're free to choose any colour you like. We would ask that you not order Green, however, as this will be for Session Leaders and Conference Staff. Thanks!
Supporters
LAST Conference is affordable because of our Supporters. To find out more about them, please visit the Supporters page.