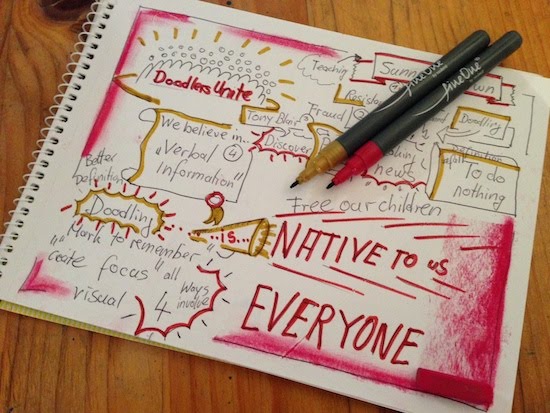 You are invited to join in the scribble and doodle competition. You can win a one-day courses for visual thinking, Neuland visual dictionaries and several Neuland One professional marker sets.
Just bring paper and pens, doodle your minutes of the sessions and share them on our gallery. You find the gallery in the ATC foyer. At the end of the day a jury nominates the winners! 
This competition is being run by Marcel van Hove, who did the great visual recording of the 2013 LAST Conference.