Supporters, not sponsors
Organisations that join LAST Conference are Supporters and not sponsors. They primarily are involved in LAST because they believe in assisting the  community of porfessionals who grok LAST concepts, in Australia. They also happen to be great places to work or supply products or services that can help companies achieve greater agility.
---
Headline Supporters
At MYOB we're dedicated to making it easier to run a great business. We help all sorts of businesses, whether big or small. MYOB delivers software and services to more than 1 million businesses in Australia and New Zealand. Our solutions simplify accounting, payroll, client management, websites, and much more. Together with our network of accountants and other professional partners, MYOB provides the tools and support to help businesses succeed.
Our team is continually growing, inventing and disrupting conventions. We believe businesses can do amazing things, and it's our job to help them. This is MYOB.
In 2018 MYOB has been named one of AFR's 50 most innovative companies, and we earned a Canstar Blue four star customer satisfaction rating for small business accounting software. Dont just take our word for it – check out our recommendations on job sites including LinkedIn, GlassDoor and JobAdvisor.
Please make sure you visit the MYOB Lounge on the second floor of the ATC building. They are always looking for good people, so please have a chat.
Passionate Supporters
We help companies become learning organisations by giving their people the opportunities to learn and network with the best training, events and meetups.
Tabar operates by helping our community reinvent their organisations using agile, lean and systems thinking methods and principles, through Deep Learning Events such as conferences, training and professional meetups.
We founded LAST Conference Melbourne in 2012, and have since gone on to support communities in Sydney, Canberra, Brisbane and Adelaide to stage their own editions.
We also run 1st Conference,  agile events in Melbourne and Adelaide for people who want to enable a culture of organisational agility, and Spark the Change Melbourne, a conference about meaning and purpose in workplace and society,
We have worked with renowned experts such as Alistair Cockburn, Bas Vodde, Lisette Sutherland, Michael Sahota and Jurgen Appelo.
---
Supporters
We are an expert management agency inspired by personal development and business transformation. Valuing sophisticated skill and individuality, we have forged a new approach to complex business and technology solution delivery. We recognize and promote expertise, championing the best people to deliver your best performance.
REA Group is a multinational digital advertising company specialising in property, and a long-time supporter of LAST Conference Melbourne, supporting it every year since 2013.
Everything we do is driven by our purpose to 'change the way the world experiences property' – from product innovation to our international investments.
Knowledge, collaboration, connection and creativity are the currency at REA Group and we believe our competitive advantage comes from engaging the passion and creativity of each and every one of our employees.
Today, we have digital real estate sites and investments in Australia, Asia and North America. In Australia, we have the market-leading site, realestate.com.au, and its award-winning mobile apps.
If you'd like to learn more about the things we do and the people behind the technology, please visit our Company blog.
Zen Ex Machina is an agile management consulting company, with a decade of experience in agile transformation at scale, agile coaching and agile training.
We're one of Asia Pacific's most awarded agile companies, with Silicon Review and APAC CIO Outlook recognising ZXM for its innovative and highly successful agile coaching solutions in 2016, 2017 and 2018.
---
Academic Supporter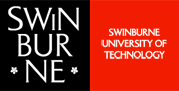 Swinburne is a large and culturally diverse organisation. A desire to innovate and bring about positive change motivates our students and staff. The result is in an institution that grows and evolves each year.
Thanks for supporting LAST Conference since 2012! Thanks especially for the support of Paul and Nancy.
---
Backers
Agile is an empirical approach:  we help you move from opinion-based decision making to evidence-based decision making.
Sprint Agile is a boutique agile training and coaching provider. We focus on quality and customer delight. We practice what we preach and are committed to providing the highest quality premium services to our clientele. With average satisfaction score of over 4.5 out of 5 and NPS of 8.8 out of 10 from Scaled Agile student surveys, Arash Arabi is arguably one of the best agile trainers in Australia.
Our approach to Agile is to maximise our client's ROI and profit. We don't want you to barely survive in today's volatile market but to thrive and grow exponentially.
Elabor8 provides training, coaching and advisory services to companies looking to become forward thinking and adaptive. We specialise in Agile Transformation, Product Innovation & Design, Delivery Services and Organisational Transformation.
Using a framework of insight, ideation and implementation, we'll help you design and deliver end to end digital experiences that delight your customers.
Our consultants are passionate about creating great outcomes for Elabor8 clients. Highly regarded as thought leaders, they draw upon their extensive real world experience and strong networks within the agile community to solve complex problems.
Our trainers are experienced practitioners and consultants. Their real world experience – combined with a deep understanding of the theory – allows them to deliver learning that fosters sustainable change.
Elabor8 is a backer of LAST Conferences in Melbourne, Sydney, Canberra and Brisbane.
Post-event networking
In 2004, DiUS founders Joe Losinno and Clency Coutet had a vision to build the best Australian product development company, from ideation to production. DiUS would engineer software and hardware devices using the latest technologies. And just as important, we would be a company that focused on making our part of the world better than we found it.
Today, DiUS is an amazing team of pioneers, thinkers, investigators, doers, collaborators and changemakers, and we love what we do. We believe in creating a positive impact through technology: on our clients and their customers; on the way products are built and delivered within our industry, and on the communities in which we work and live.
DiUS is backing LAST Conference in Melbourne and Sydney.