Supporters, not sponsors
Organisations that join LAST Conference are Supporters and not sponsors. They primarily are involved in LAST because they believe in assisting the agile community in Australia. They also happen to be great, agile places to work or supply products or services that can help companies achieve greater agility.
If you would like to support the practitioner communities in Adelaide, Sydney, Brisbane, Canberra and Melbourne, please contact us.
---
Passionate Supporters
LAST's Passionate Supporters are the superfans of the lean and agile community in Australia

We help companies become learning organisations by giving their people the opportunities to learn and network with the best training, events and meetups.
Tabar operates by helping our community reinvent their organisations using agile, lean and systems thinking methods and principles, through Deep Learning Events such as conferences, training and professional meetups.
We have worked with renowned experts such as Alistair Cockburn, Bas Vodde, Lisette Sutherland, Michael Sahota and Jurgen Appelo.
---
Supporters
---
Academic Supporter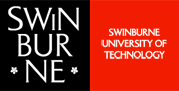 Swinburne University of Technology is a diverse institution offering professionally recognised university degrees and courses for local & international students.
Thanks for supporting LAST Conference since 2012!
---
Backers
Coming soon